TMA NEWS
---
Brooklyn New Wave!
October 21, 2015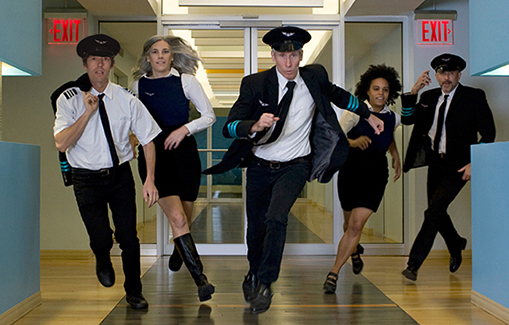 ---
Flying into Fall!
August 20, 2015
We've been busy this summer working on the long-overdue followup to our first CD. It will be a vinyl 7" release this time, featuring our two favorite songs so far. Mixed by Michael Judeh at Manhattan's famous Dubway studio, they're sounding strong! Stay tuned here for record release party info.
But you won't have to wait long to fly The Modern Airline. We've got another Sidewalk Cafe' show scheduled to depart at 8PM on Saturday, September 26th. The last Sidewalk show was a blast. Looking forward to seeing you all there again!
Hope you've all had an amazing summer! Let's soar into a fab fall!
---
Back Home at The Sidewalk!
April 5, 2015
Before The Modern Airline was the airline of choice for discerning lovers of spastic new wave music everywhere, several of its members earned their wings in the back room of an East Village club called The Sidewalk Cafe. Hundreds, maybe (probably) thousands of aspiring and established songwriters have gone week, after week, after week to perform their original material at the club's Monday night open mic. Founded by anti-folk founder and legend Lach, the open mic continues to be a NYC institution among songwriters who push the boundaries of style and subject matter to smash the confines of folk music, and create anti-folk.
Mod Air synth player Margaret played the very first show of her life(on bass!) at the Sidewalk Cafe. Margaret and Lee met Mod Air drummer Gary for the very first time at the Sidewalk Cafe. And Mod Air vocalist/guitarist Lee, after playing for years as a guitarist in rock bands, played the very first solo show of his life at The Sidewalk Cafe. Better still, each of us made some of our most beloved friends at The Sidewalk Cafe.
If you're a songwriter with a bit of a twisted take on the world, we couldn't encourage you enough to unleash your talent at The Sidewalk's Monday night open mic.
We're pleased to announce that The Sidewalk Cafe has asked us to do a full band show, which we've booked for Saturday, May 30th, at 7:45 PM. Special thanks to Jon Berger(Anti-folk Poet!) for planting the seed for this. Please come out and start making new friends with us. We feel like we're going home!
---
Refueled and Rock Ready
October 24, 2014
We're back from our scattered summer ramblings, ready to hit the clubs, and pleased to announce the addition of our latest member, pilot and guitarist Josh Hunter. Josh fills the void left by departing guitarist Seth Walter, who we had the pleasure of playing with for many years. We're psyched to have Josh in the band, not only for his excellent playing abilities, but also for the continued sense of fun that he's brought along with him. Thanks to stewardess and bassist Amy Brown for introducing us to Josh. Look for upcoming shows featuring Josh soon.
We're also working on several new songs, so listen for those at our upcoming shows as well.
Thanks again to our sixth member, pilot and original guitarist Rick Brame, for coming North from N.C. to play this summer's benefit show in Rochester, NY.
For those of you who have noticed that, up to this point, The Modern Airline has featured only male pilots and female stewardesses, please note that TMA members are free to make lateral career moves within the corporation at will, and may do so at any time.
We look forward to serving you soon!
---
Mod Air's Summer Update
July 17, 2014
Happy Summer to all of our fans! First, we'd like to say a huge thanks to everyone who attended and/or contributed to the Koo Koo Boy benefit that we were part of in Rochester, NY. It was not only a huge success, but literally the most fun show we've ever played. All of your kindness and generosity made it possible for our dear friend Scott (Kook) to be with his best friend Marcon to the very end. People literally travelled from all over the country to see the Dog's Life reunion. Old friendships were re-ignited and new connections were made. And TMA got to play once again with our original guitarist Rick Brame, who came up from NC just for the show. Truly an awesome night, and an amazing display of generosity from all of you fans. Thank you! And stay tuned here for video clips of the show.
Another bit of great news for us, we're getting played on our favorite radio station
WFMU
. Freeform radio is where it's at, and no one beats WFMU for keeping us constantly interested and inspired. Big thanks to DJs
Irwin Chusid
and
Pseu Braun
for spreading The Modern Airline's new waves.
Lastly, you may be wondering what happened to that single we've been talking about for months and months. Don't give up! It's on its way, delayed by some dying computers and outdated software, but sounding good and nearly ready for takeoff.
Check back soon for show listings as the summer continues.
Hope you all have an amazing summer!
Love,
The Modern Airline