TMA NEWS
---
Free Music From The Modern Airline and WFMU!
March 10, 2017
Hey Fans! Now you can download our full live set from WFMU's Evan "Funk" Davies show for FREE! Just visit WFMU's Free Music Archive at the link below. New Wave Lives!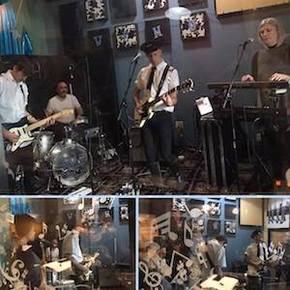 ---
Mod Air and London Egg Soar into Queens!
February 27, 2017
The Modern Airline teams up with their mod pals London Egg for a night of spastic new wave and Byrds-meet-mod power pop, at Astoria's Shillelagh Tavern!
We're seriously into London Egg, so don't miss it!
Matty Mobile kicks things of at 8PM!
The Modern Airline at 8:45!
London Egg at 10PM!
$5 Cover
---
The Modern Airline Plays Love Fest in Bushwick!
February 7, 2017
Our band The Modern Airline is playing this amazing party in Bushwick this Saturday, Feb. 11th, at 10PM. It's presented by Rubulad, and we'll be sharing the stage with Madam West and our pals Vivian's Rock n Roll Burlesque. To top it off, there will be DJs, projections, and tons more! It's going to be nuts! Seriously, don't miss this one! Hear a preview by tuning into WFMU.org Wednesday, Feb. 8th at 10PM for The Evan "Funk" Davies Show. We'll be playing live!
RSVP to rubulad@outlook.com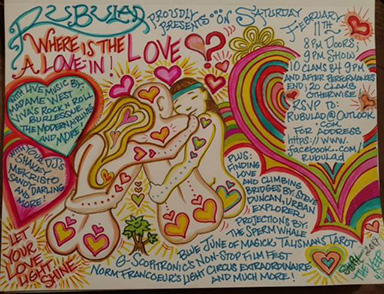 ---
We Fly Live on WFMU with Evan Davies Feb. 8th!
January 25, 2017
WFMU's Evan "Funk" Davies host the most fab show on radio, and we're honored to playing live on his show, Wednesday, February 8th at 10pm!
In addition to our set, Evan will be spinning his usual mix of incredible pop. Hear why this is our favorite show in the world! We couldn't be more psyched, so don't miss it.
Tune in at wfmu.org, or 91.1, 90.1, and 91.9 FM.
---
WFMU's Evan Funk Davies puts us in his top 10!
January 13, 2017
Freeform radio giant WFMU's Evan "Funk" Davies recently did his best-of 2016 year-end roundup, and included our new single Bus Trapped Underground as one of the top ten singles of 2016! How cool is that?!
Check out all of his picks here.
Evan's show is every Wednesday from 9pm to 11pm at 91.1FM in NYC, 90.1 in The Hudson Valley, and EVERYWHERE at wfmu.org!
The Modern Airline doesn't love Evan's show because he plays us, we sent him our music because we love his show! You will too!
Look for a live performance by The Modern Airline on Evan's show in February. Stay tuned for details.